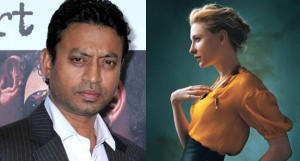 Irrfan Khan has been picked some of the biggest British directors. Now his next project will be with Joe Wright the filmmaker who brought us the beautiful Atonement. There is already news coming that he will play the Nehru in the Indian summer with Cate Blanchett playing Lady Edwina Mountbatten.
He will play the main protagonist in the film and it will deal with the controversial affair between Lady Edwina Mountbatten. The rumors and the issues that cropped up during the passing of hands from the British Empire to the Indians is something of a legend.
Producers were about to start shooting the script but only after a careful scrutiny of the script were they allowed shooting the film. This was needed to ensure the way they portray the great leader.
One of the insiders of the project also said, "Officials will reportedly oversee the shooting and it has to be Okayed before release."
There are also reports coming in that Hugh Grant will play the husband Lord Louis Mountbatten the last Governor before the Indian Independence. The film is all set to be released in 2011.
The film will be shot totally on location in Delhi, Punjab, Jammu-Kashmir and other parts of India. We will be following this one closely.