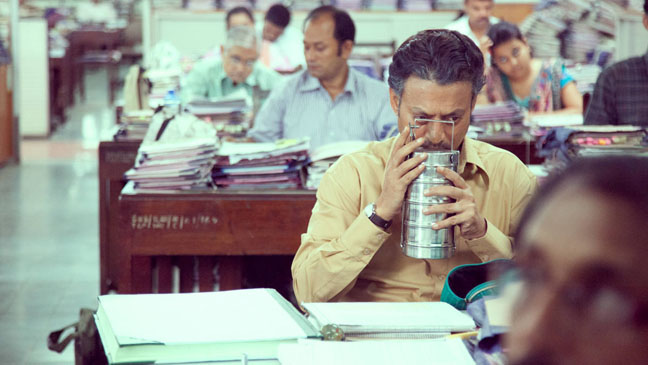 Very Few Indian actors have been successful in crossing over from Bollywood to Hollywood. The only name one can think of is Irrfan Khan. His resume includes Slumdog Millionaire, Darjeeling Limited, The Namesake and the more recent The Amazing Spider-man and Life of Pi. His acting in all the above mentioned movies have been nothing short of phenomenal, so when a new movie comes out with him in the lead, it definitely is a must watch and the trailer just justifies it.
This Sundance selected indie film first premiered at Cannes last year and has been getting good exposure thanks to rave reviews in the festival circuit. The story follows Khan who plays a lonely office worker who keeps getting lunchboxes made by someone else's wife delivered to him. The two begin a pen pal kind of relationship via those lunch boxes which blooms into romance. The trailer is very sweet, charming and will definitely make you smile.
The Lunch Box opens in limited theaters on February 28th, 2014.