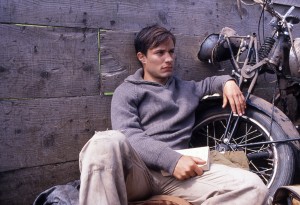 Gael Garcia Bernal will be planning a trip to the Loneliest Planet. He seems to be lost in translation like the rest of his counterparts. He has signed on an indie trailer directed by Julia Loktev.
It tells the story of a young couple who backpack through the Caucasus Mountains in the Republic of Georgia. They hire a local guide to make through the isolated wilderness. Their relationship begins to be tested in ways that they never anticipated. It is crazy to see Gael in these smaller fares. He needs to get social and political once again for us to follow him.
Bernal will be next seen in a film starring Kate Hudson and Kathy Bates called Earthbound. Let us hope he gets something better than this next.