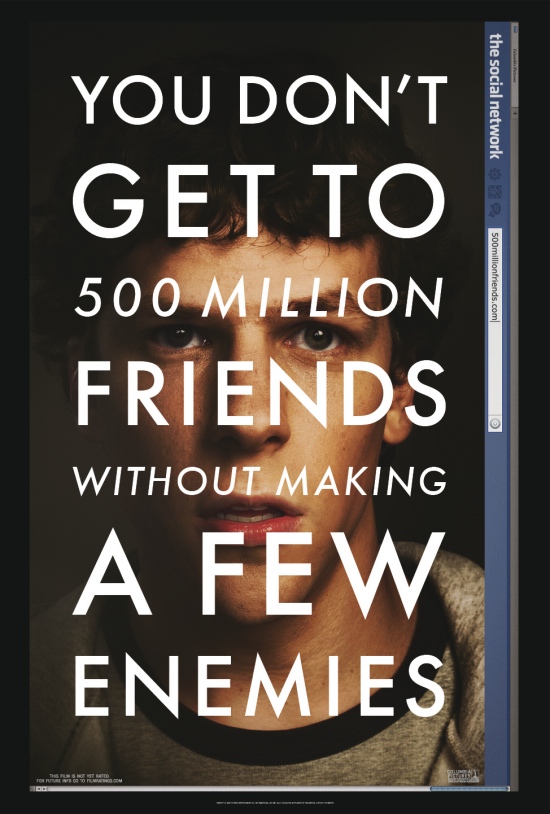 Click the image to get the high resolution ones.
David Fincher has been working on the The Social Network film which is based on the Facebook creators' story. The movie stars Jesse Eisenberg, Justin Timberlake, Andrew Garfield and Joe Mazzello.
Columbia Pictures has given around 47 million budget for the film. It is based on the novel The Accidental Billionaires: The Founding of Facebook, A tale of Sex, Money, Genius and Betrayal.
The screenplay was written by Aaron Sorkin and it is based on the lives of Eduardo Saverin and Mark Zuckerberg. The two of them were Harvard undergraduates and best friends outsiders at a school filled with polished prep school grads and long time legacies.
They shared both academic brilliance in math and a geeky awkwardness with women. So the only way Eduardo though he could get to sexual success was by joining a university group called Final Clubs. It is a constellation of elite societies that had groomed generations of the most powerful men in the world ranked on top of the inflexible hierarchy at Harvard.
Mark on the other hand was not really interested in stuff like this. He was computer genius. He used a more direct route to get social stardom in the college. Mark went ahead and hacked the student database and got all the women's information from there. With the help of that he was able to form the framework for Facebook.
But the more popular the site got it drifted the two friends apart. So it retells the story of these two men to a lot of dramatic effect I guess. It will make sense to see this on the big screen. David Fincher will be directing the film after his beautiful The Curious Case of Benjamin Button.