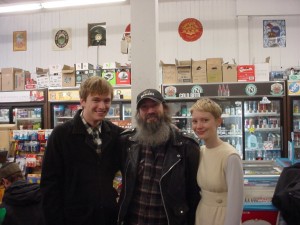 This year there are several independent films in the works. One of the few not to miss out on is the film by Gus Van Sant called Restless. The film stars Mia Wasikowska, Henry Hopper, Schuyler Fisk and Ryo Kase. The film has finally got a release date on January 25 th 2011.
The shooting for the film was done last year itself. The film tells the story of a 16 year old who has been diagnosed with a terminal illness and falls in love with an offbeat boy who likes to attend funerals and is suffering from the death of his family.
The film is based on the script by Jason Lew and it is a lot of good tones to work with. We will be following this one closely.