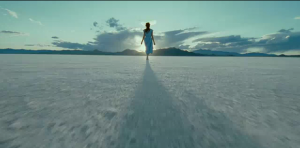 It is really interesting when a cinematographer of such repute shares his thoughts about the upcoming film of Terrence Malick called Tree of Life. Emmanuel Chivo Lubezki has worked on films as diverse as Burn After Reading, The New World, Sleepy Hollow and Children of Men. The unique shooting of the film was a cause of concern for the directors.
Once you think you got the formula, you realized there is no formula. It is like no set I ever worked on.
The shots on this film were anything but, unconventional, showcasing grand cosmic displays (with consultation from NASA) and the raw power of nature, often in place of an actor. Chivo describes the process in this way:
"Photography is not used to illustrate dialogue or a performance," Chivo said. "We are using it to capture emotion so that the movie is very experimental. It is meant to trigger tons of memories, like a scent or a perfume."
Tree of Life is directed by the famed Terrence Malick. The film star Sean Penn and Brad Pitt in the main roles and it is expected to come out on May 27 th, 2011. Chivo has gone on also to comment on the work of the director. The actors will be given less screen time. This will change the whole scenario for actors and cinema in general. So Chivo's take on this:
"I think they thought we were insane," Chivo said. "Sean is a director, and I'm sure he wondered 'Is this method something I want to learn or is it something I never want to repeat?' For Brad I think it took him couple of days or a week to get into the spirit."
It is certainly going to have its share of detractors once this film is out. But we will be diligently following this one even after we have watched this marvel.