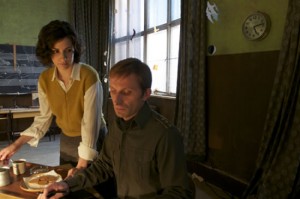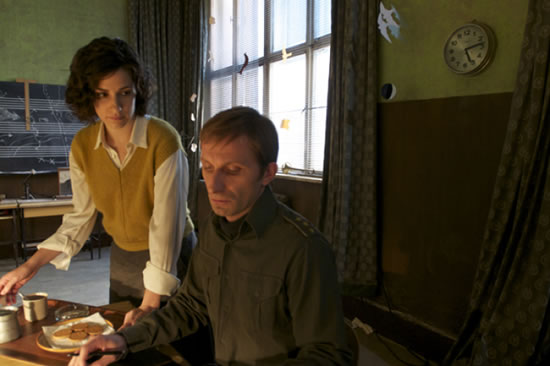 Angelina Jolie's untitled directorial debut has been in the news for all the wrong reasons. The film is a love story set during the Bosnian War. Jolie says that while she shot the film in color, she is considering having it transferred to black and white. This will be something to look out for.
Here is the interview via The Playlist.
"It's shot in color but it could transfer to black and white. We haven't decided that. I can show you… we put a series of pictures together in black and white and it was beautiful. But the important thing is I want to make sure that we make a film for people who just want to go to the movies to watch a love story. To not be put off by anything that seems too heavy. So we want to walk that fine line to make it accessible to everybody because it's important for as many people to see it."
Jolie has also been shooting the film twice, once in English and once in the native language of the actors.
"We actually shot a full version in their native language and we shot a full version in English. We shot two complete films. I was only able to do it because the actors were so fluent in English so they were willing to work hard and do the scenes in two languages."
Angelina Jolie is going all out with this project. It feels like she wants the message to come out loud and clear with her film. There is also talk of Brad Pitt in the film. The release date is still not finalized. It will hit all the festivals before it makes it to the theaters. Here is also a synopsis of the film.
A love story about a young Serb and a Muslim woman who fell in love several evenings before beginning of war in Bosnia. The action follows war events with the young Muslim woman ending up in a Serbian concentration camp from where she is somehow saved by the young Serb. Their love becomes passionate but impossible.
Check out the still and tell us what you think about this new film directed by Angelina Jolie.