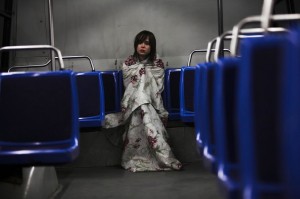 Ellen Page will be taking on a TV role for her next film. She will be joining Diane Keaton for the Nikki Finke inspired comedy called Tilda. The pilot episode is expected to be directed by Bill Condon. The film will be inspired by the real life and antics of the notorious Hollywood blogger.
The pilot will see Ellen Page part of the cast that already includes Diane Keaton. She will be playing the titular character of the series. Page will play Carolyn a morally conflicted creative assistant caught between following the corporate culture of the studio she works for and following Tilda, who has taken a keen interest in her. We did not realize that studios had corporate culture other than protect your neck.
The show was developed by Cynthia Mort and Bill Condon who is attached to direct the pilot episode before he goes off to work on Breaking Dawn this fall. The filming is expected to take place in June and will be expected next year on our TV screens.