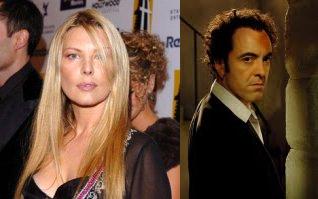 Deborah Kara Unger is known for her work in movies like Crash. Her work in that movie caused a lot of controversies upon release. But she seems to have gone into obscurity after that. Her potential has not been used in the last couple of years. She will be seen being part of The Way which will also star James Nesbitt. The film is directed by Emilion Estevez.
The film has already been sanctioned a budget of about 5 million dollar. But this is small compared to the last film that this directed helmed called Bobby. The film is set along the Camino de Santiago pilgrimage route.
The story is centered on Tom Avery, played by Martin Sheen. As an actor Martin Sheen can never be forgotten for his role in apocalypse now. He plays a Californian ophthalmologist who travels to France to reclaim the body of his estranged son. His son has died in a storm in the Pyrenes. His death occurred at one of the startpoints of the Camino de Santiago.
Now Tom Avery cremates the remains of his son and puts them in a backpack and begins a journey of to Santiago. Estevez who will be part of the cast there is also some interesting international cast in this film. Angela Molina known for her work in Broken Embraces, the latest from Pedro, Simon Andreu, Eusebio Lazaro and Carlos Leal again from Broken embraces.
The film will have an extensive shooting from St. Jean Pied de Port and will be wrapped over the Pyrenees. The film will be lensed by Juanmi who was part of the Savage Grace.