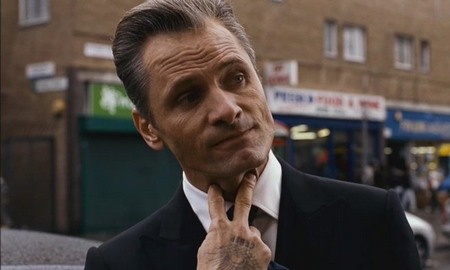 David Cronenberg in the recent couple of years seems to find an uncanny footing. He is known for movies which have tasted the limits of our senses. Films like Videodrome have taken a place in the annals of human nature. David seems to be in awe at where he would like to go next with his films. His favorite muse Viggo Mortensen seems to be treading really a dangerous path. Viggo has been trying to live his own panacea which is the order of stars with reason.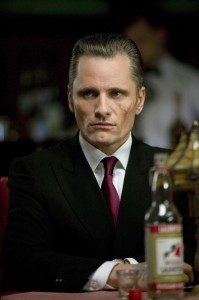 David and Viggo have collaborated twice and have created cinematic marvel with movies like History of Violence and Eastern Promises. The latter took the form of a dark tale of a young woman who was brutally murdered and died while she gave birth. The thread of the story begins from there and reaches a moment of realization which will make you flinch. Viggo plays the man caught between these Russians who are accused of killing this young woman. David Cornenberg has treaded this controversial path in order to alienate the viewer from the basic premise. At times it might be a little disorienting but ultimately rewarding.
Lot of the plot points in his films with experiences that are most of the time consensual: it leaves really very little room to disconcert the issues thrown at you. The film begins to live its own shelf life because of the audience's willingness to suspend. It is in very dire moments that things begin to form. The characters peel away at very subtle junctures of the film. Every peel creates several vicious layers that are even harder to take off. Eastern Promises was more of a high point on what David could achieve. It came after the equally sharp History of Violence.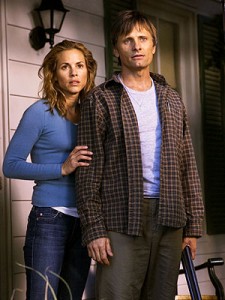 Not many people realize the significance of this film to the comic Diaspora. Arguments were rife on the setting of the film in a very Christian neighborhood. It is the aspects of the religion that seem to reach devilish heights. For Viggo Mortenson's character to accept his villainy leads to a lot of consequences. It is only when he encounters his brother many of the sins begin to surface. Films of these natures always land into the revenge model. This model has become slightly archaic and redundant. Cronenberg has another clever trick in the form of washing away ones sins.
He leads the viewer to a world that is familiar to much of the Southern audiences. He disrupts out of anger or some sort of self conscious hatred that sinks into the heartland. Little did Viggo know the effect created for this cinematic spectacle? But it also showed an influence of the recent Saw and various torture porn films. Cronenberg had started to some really surreal premises way back in the 70s. Many of his influences have caused these lesser films that make for some wasted adrenaline rushes. Cronenberg's studied look into the mind of villains seems to say about something he has experienced or the films he has watched. Brakhage has also a cause of the influence that he has imparted in his film. But Cronenberg lot less experimental with cinematic techniques than make up and effects. The technique is very studio oriented but the subjects are not. He plays to an audience which could even watch a Mystic River and not feel the same when they get out. It is this powerful understanding of the form that has made him stand out.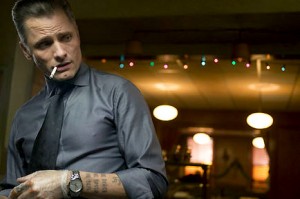 Cronenberg has never left his guard off his stories. But some sort of experimentation is warranted from his side to make things breath out for him in the next couple of years. But there is lot of people who still have not figured out content. It seems to be something distant to them. It would be interesting to see Cronenberg letting his guard down and loosing himself in the imagery of the mind like his early days.
For the time being he has eyes set on The Talking Cure. It fits like a glove to his story telling methods. He has already begun casting for the film and Vincent Cassel and Viggo Mortensen have been cast in the film. Michael Fassbender is also said to be part of the cast of the film.
Cassel has also been making a good name for himself after his presence in Eastern Promises. This year he will be seen in Darren Aronofsky's personal film Black Swan. It will surely be a role to die for.
Another lady who is known to launch projects these days is Keira Knightley. She gets filmmakers the funding with her presence in movies like Never Let Me Go and this film as well. But the presence of Viggo Mortenson comes after the Oscar winner Christoph Waltz had to walk off. But all this won't really deter the singular thought process of the director who was about to get trapped in a studio run Tom Cruise film. But here is to the wine of thought let us drink to its good health. So it is more less a Cure in a lot of sense to all the films thrown Cronenberg's way.