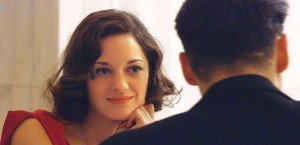 David Cronenberg has been talking about this film for some time now an adaptation of the Don DeLillo novel Cosmopolis. At the same time he was trying to get the The Matarese Circle made at MGM with Tom Cruise and Denzel Washington. But then the film fell of which in a way was a good thing.
Cosmopolis got put off a while because of financing and several other issues. Now he has his eyes sight on A Dangerous Method. Cronenberg finally also got a chance to work on his adaptation of The Talking Cure, a play about Freud and Jung. But Cosmopolis is still kicking, and it now has Colin Farrell and Marion Cotillard attached to play the lead couple.
The film was announced last and Cronenberg has adapted the novel himself. The director is a huge fan of old cars and the novel has an unusual automotive aspect. The film takes place mostly in a limo.
Cosmopolis tracks Eric Packer, a 28 year old billionaire who encounters odd characters and situations as he travels across midtown Manhattan in his luxurious stretch limo to get a haircut from his father's old barber. Farrell will play the asset manager who loses all his wealth over the course of one day. Cotillard will play his wife.
Colin Farrell is really on a roll again getting several other projects lined up with some really good directors like Fright Night and Horrible Bosses. There is no studio which has taken this up yet. But Paris based company Kinology, is selling international rights at Cannes, and the film is being produced by Cronenberg's company Antenna and also some Portugal collaboration. So this will make him totally independent of any of the pressing studios.
The film will be shooting from March through May 2011.