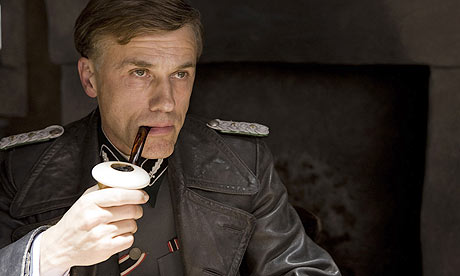 I think with the exit of Nicholas lots of were going to happen to Green Hornet. Michel Gondry's film will be no stranger to casting surprises. He has just roped in Christopher Waltz. The film seems to have lost its direction with all the casting misdirection's. But no one could really see Seth Rogen playing a superhero. Christopher joining the film will bring in a host of readers to this movie in the next couple of months. He surely established himself as one of the best villains.
Christopher, who recently played Col Hans Landa in Inglourious Basterds, will be playing an intimidating gangster. Waltz makes a more than fitting replacement for Nicolas Cage but never actually signed on.
The film is now shooting with a script by Seth Rogan and Evan Goldberg. So finally Rogen plays The Green Hornet, Cameron Diaz is a reporter and Jay Chou is the martial artist and Hornet sidekick Kato Edward James Olmos and Tom Wilkinson are also in the cast. The film will be out by December 2010 and will begun promotions just in time for Comic Con.