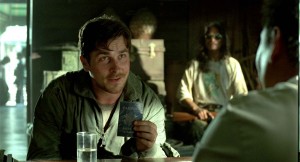 Bale has not been in the news and has tried to avoid the spotlight this whole year. He sort of messed up with the horrible antics on sets and his frustrations of the co stars of his films taking up all the limelight. He is famous for the roles where he was the male lead like Rescue Dawn and The Machinist.
He is now set to star in a drama called The Last Photograph. It is based on an idea from Zach Snyder. The script was written by Kurt Johnstad and with Niels Arden Oplev in talks to direct it. The film surrounds a photograph that becomes the reason for a journey two men will embark through war torn Afganistan.
This will be something of a good shift for the actor who has once again lost quite a lot of weight for his next film called The Fighter. Christian Bale will also be working once again on Terrence Malick's next film. And there is also Batman 3 in the horizon which will surely get him back all his fans. He really needs to lift himself up and access himself for a little while before plunging himself into another role.