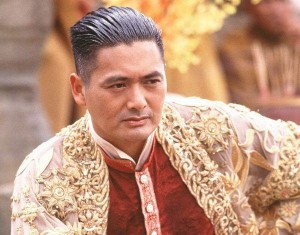 Finally a film that will surely throw your expectations astray, it is a Confucius biopic. It is sort of rare unexpected for someone to take up what was behind the man's elusive nature. The film is set in the time where the visuals are going to be something to look out for. But I m not sure how far this is going to take the film.
Chinese are known for there great films made by Zhang Yimou and loads of other third generation directors who seem to be getting banned by the day. But this film has been sanctioned by the Chinese government. The trailer features hardly any dialogue and it is more of an montage of images.
Here is the trailer of the film
The film is directed by Hu Mei someone I have no clue. But the budget of the film is sort of modest to attempt something as ambitious as this. The film will be screened part of the 60 the anniversary of the People's Republic of China. So this is sure going to be one of the surprise packages of this year.