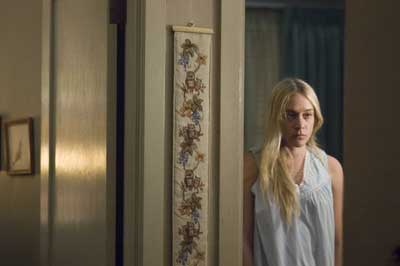 Chloe will be keeping really busy following the wrap of her HBO series Big Love. The actress is developing the miniseries Lizzie Boden about the infamous 19 the century slayings.
The project is being set up as a two part, four hour miniseries, delving into gruesome 1892 double murder of Borden's father and stepmother, and the subsequent trial. Borden, 32 at the time, was accused of killing them both with a hatchet.
"Lizzie Borden took an axe/ and gave her mother forty whacks/ And when she saw what she had done / She gave her father forty one"
Borden was later acquitted of the crime; the residents of her Massachusetts town forever scrutinized her purported innocence. Sevigny has been described as the driving force behind the project, having been keen to make it happen since 2005, when the actress first visited the site of the slayings.
Hanks and Goetzman will serve as executive producers for this miniseries. Lizzie Borden will be expecting the casting of the characters really soon.