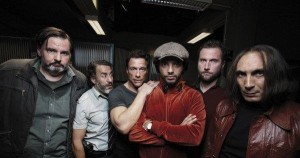 The cast of the new film has been coming together quite fast for the next film of Mabrouk El Mechri's film titled The Cold Light of Day. It will be expected to be shooting next month. The cast has just been finalized.
It began with Henry Cavill joining the cast. Then we had Bruce Willis and Sigourney Weaver, joining the cast as well. Cavill plays a young American whose family is kidnapped on vacation in Spain. He has got hours to find them, and unravel a government conspiracy. Willis will be playing the father. Weaver will be in talks to play the villain in the film.
The film is based on the script written by Scott Wiper. He is known for his work on The Ransom and The Wire. The film will be Mechri's American debut. A release date for the film has been finalized.
Source: Deadline