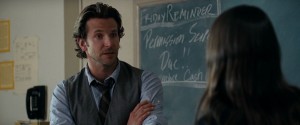 Jonathan Demme seems to be lost in loads of documentary in the last couple of years. He has finally got a chance to make another film. So he will be working with Bradley Cooper and Robert De Niro for the next script written by Paul Haggis called Honeymoon with Harry. It has been a while since this script has seen the light of the day.
The script is based on the unpublished novel by Bart Baker. It follows an alcoholic, who reforms his ways after falling in love with a girl, only to replace after she dies shortly before their wedding. So he begins to drown in his sorrows until he has a chance encounter with her father played by De Niro, who is there to scatter his daughter's ashes on her favorite beach.
The two of the stars Bradley Cooper and Robert De Niro will be starring together once again on this film after Dark Fields. Cooper will be attempting his first really serious role. The only good thing going for the film is the fact that Paul Haggis is not directing the film and will be just writing the script.
Source: Deadline