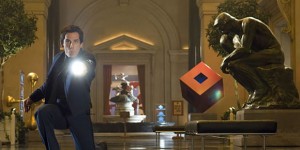 After all the promotion work on Greenberg is over. Ben Stiller plans to shoot his next directorial venture titled Spread Goodness. The film will be titled Help Me Spread Goodness. The shooting will start in April.
Help Me Spread Goodness is based about a Chicago banker who gets swindled in a Nigerian Internet scam. The script was written by Mark Friedman and apparently opens up its thematic scope to shed light on current issues in Nigeria and other African countries.
The film will be shot on location in Africa and the United States though there is no word yet if Stiller himself will star or who else might be among the cast. Stiller will also be doing another Focker sequel. He will also be seen in Mark Romanek's The Voices.