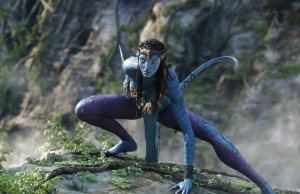 The global phenomenon called Avatar will be returning once again after all the dust has settled at the Summer box office. The film will be released once again with additional 8 minutes of footage. We are also expecting a 3D version of the film coming soon. It is really the film which launched the 3D format for studios and has become the main stay.
The new film will be 170 minutes in length but very few people will get to see this huge new film. Once again it will have the bulk of the theaters for some time. People would love to revisit this film at the IMAX 3D theaters once again.
So this return to Pandora will be quite big. Unlike the re releases which have not really gone down well and there is going to be a whole lot of action in these few minutes. So it will be a spectacle worth waiting for. But once again we will have to keep in mind the story has nothing really new to offer.