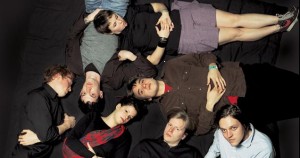 There is really nothing going for this film. The buzz is near zilch. The Box is directed by Richard Kelly and it has an interesting trailer. It also stars Cameron Diaz. No idea why there is no buzz at all for this movie.
Warner Bros are distributing this film keep pushing the release dates of the films over and over again. Now there is a reason to watch these film two members of the Arcade Fire have composed the music for this one. I guess it will be the only reason we see people braving theatres for this one.
The piece can be heard on the The Box film website. It is 5 minute extravaganza something from their Funeral days. The Arcade Fire has said that they have tried channel Bernard Hermann for the score. So this will be one soundtrack to get your hands on.