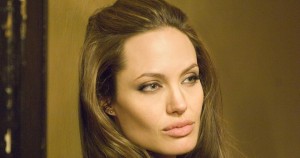 Angelina Jolie has been all over the news in the last couple of weeks for casting news. She is right now shooting for her film with Johnny Depp called the Tourist. There is also talk about several further projects in the pipeline.
The next project is Bret Easton Ellis and Gus Van Sant penned film called The Golden Suicides. We have written about this film quite sometime back and now the news of the chance of seeing this film on the big screen is coming closer.
There have been loads of rumors but nothing has really solidified with Angelina Jolie yet. The film has not fully scripted work is still going on that front. There is not even a mention from Gus Van Sant or Bret Easton Ellis on this project as well. Gus Van Sant is still hard at work on his next film called Restless. It will be releasing in December. He shot most of the film in Portland and surely in the New Year the production wrapped and Van Sant moved on to editing and post production.
The story is a tragic one but one that will be something special on the big screen.