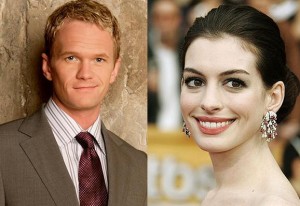 Rio is going to be the next animated flick for Blue Sky studios. It tells the story of a nerdy macaw that breaks out of his small town Minnesota cage and heads to the exotic Summer Olympic city of Rio de Janeiro. Anne Hathaway, Neil Patrick Harris and Rodrigo Santaro will star in this film. The film will see release by April 2011. It is a long way to go for this but it some interesting casting. I loved Anne Hathaway's work in Princess Diaries. She really has a unique voice which has not been used that much in her career.
The film will be directed by Carlos Saldanha who has been working for Blue Sky for quite something time now. He has made most of the Ice Age films and Robots.
There are now so many animation studios that lot more animated movies are getting showcased. The films made by the studio are mostly money churners at the box office. So this will be something fun to watch out for your family. The voice cast is good but let's see what they do with it.