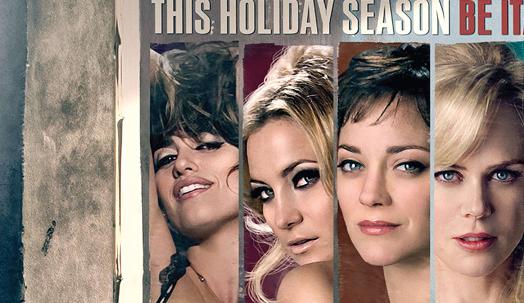 With a tag line that reads This holiday season will be Italian. I guess loads of people will loose their heads after watching the number of beauties in this one. The Weinstein have gone all out for the promotions of the film Nine. They released two beautiful posters for the film. The film is directed by Rob Marshall filled with a stellar cast.
This is going to be something huge to see these stars on screen all together. The women will rule this film. It tells the story of fictional Italian director Guido Contini. He has been struggling to find harmony in his professional and personal lives, as he engages in dramatic relationships with hi wife, his mistress, his muse, his agent and also his mother.
Rob Marshall is known for his work on Chicago. So this might not turn out to be that good. The screenplay is directed by the late great Anthony Mingella and Michael Tolkin. The film is based on the masterpiece 8 and half. The film will be releasing next month on the 25 th. The film stars Daniel Day Lewis, Penelope Cruz, Marion Cotillard, Judi Dench, Kate Hudson, Nicole Kidman and Sophia Loren.
Here are the posters tell us which works well for the movie. Click them to get Hi Resolutions.