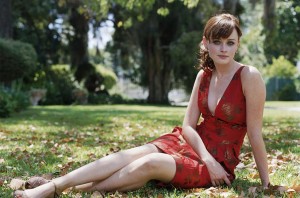 Alexis Bledel will be the second girl in the planned assassin film along with Saorise Ronan. Saorise Ronan will also be seen in Hanna and that will be directed by Joe Wright. The post production work on that is almost done and will be ready for release soon.
Oscar Geoffrey Fletcher will be making his directorial debut with Violet and Daisy next. It tells the story of a pair of teenage assassins who are lured into what is supposed to be just another quick and easy job, only to find complications as the man they are supposed to kill is not what they expected.
James Gandolfini will be part of the cast and his role has still not been confirmed in the film. Danny Trejo is also said to be part of the cast.
Fletcher had this to say about the project.
"I wanted to make a film that was full of left turns." I'm always leery when a screenwriter proclaims that one of their primary intentions is to mess with the audience by throwing twists and turns into the script. But this is a movie about teenage assassins, after all — genre-iffic and possibly not the most ambitious thing in the world. So if thrilling and surprising an audience is really the primary motivation, that could work."
Source: Slashfilm