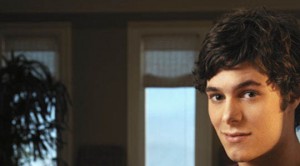 Whit Stillman has been getting a cast lined up for his next film Damsels in Distress. It was really nice that Greta Gerwig already joined the cast. Adam Brody is the next star who has fallen under the spell of Whit Stillman. He has been developing the project for some time now.
Adam Brody will be taking the reins from Chris Eigeman, who starred in Whit's films. Here is a small synopsis from Hollywood Reporter.
The movie revolves around a group of style-obsessed college girls who take in a new student (Gerwig) and teach her their misguided ways of helping people at their grungy university, sort of Mean Girls filtered through the lens of the filmmaker behind such urbane indie dramas as Barcelona, Metropolitan and Disco.
The crux of the story is focused on the relationship between Gerwig's character and a suitor (Brody), whom the girls are taken with but have doubts over his intentions.
Damsel in Distress is filming in New York. Adam Brody will be seen in an ensemble drama called The Oranges and the awaited Scream sequel as well.