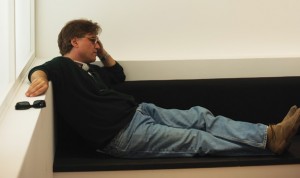 The right director will have to come along with this announcement to make this experience worthwhile. So we will have to wait for couple of more weeks till everything is settled. Steve Jobs has become a household name when it come to his gadgets that have been selling like hotcakes. But there is also a beautiful story behind the man who achieved all this.
Aaron Sorkin has still not signed on the dotted line. But he will be surely the first choice for a project like this. I also would love to see what David Fincher do with material like this. Sony has bought the rights to this book written by Walter Isaacson. The book is based on a lot of interviews and will need a unique approach to tell the story.
Sorkin was also friends with jobs and it would be a really intimate portrayal. Ralph Fiennes will be a straight of choice to play him as Jobs was older. Andrew Garfield will be another great choice for the studio.