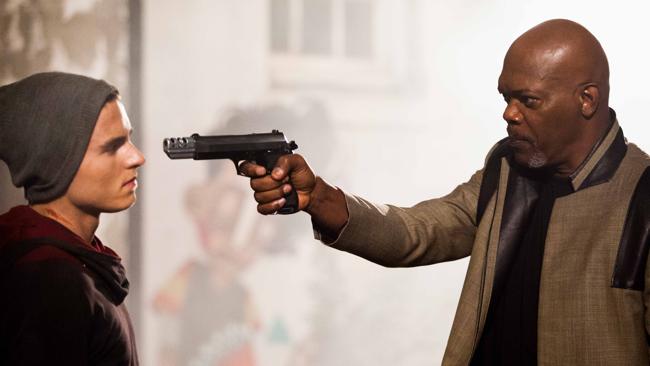 Bloody Disgusting has posted a 9 minute video featuring a video introduction by Samuel L. Jackson followed by the trailer and couple of clips from the anime adaptation of the anime 'Kite' by Yasuomi Umetsu. The film is being helmed by Ralph Ziman and stars India Eisley and Callan McAuliffe.
Jackson plays a rogue detective who takes in a young girl whose parents were murdered, trains her to kill against the people he wants dead. The trailer gives a very dark and violet tone and looks like a grittier version of Kick-ass. So if you are into extremely violet graphic movies, then this is definitely for you.
This movie does not have a release date yet. Do let us know what you think of the clip.