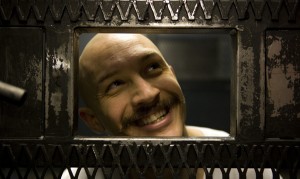 Danish director Nicolas Winding Refn is set to stage up for "Only god forgives". It is a project that he is writing, filming and producing.
The project is interesting because of the storyline. It is set in Bangkok and it has a western feel to it. It depicts a Thai police lieutenant and a gangster settling their differences in a Thai boxing match. This feels more in the line of his previous works like the hyper cult Pusher series and the recent Bronson. It is surely going to be something to watch out for.
But there are also several other projects in the pipeline like his Valhalla Rising. It is screened out of competition. The film has not really been good with the critics. There is also a Gore Verbinski directed film that Nicolas will be producing.
There is also some interest shown by Paul Schrader who wants Nicolas to direct The Dying of Light. This film has been touted as one of the most interesting scripts of this year. But the cast is still undecided for this film. There is also yet another Jekyll movie. I have sort of lost count of how many adaptations I have seen of this mad man. But this time around it will Keanu Reeves who will be taking up the role. Let us see what he makes of it.
One thing is certain that Winding will not be making any more Danish films. He so many films in the initial stages. So it will be hard to go back for him. But after the lukewarm response to Valhalla Rising, his next couple of project will put him back on the map.