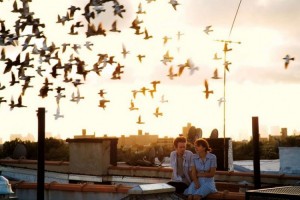 I know most of you might not know this pretty lady. But she will slowly seep into each and every one of our imaginations. She is known for her work in Revolutionary Road with Leonardo DiCaprio. Zoe has received plenty of festival buzz because of her work on The Exploding Girl. The trailer has finally arrived for the film.
The film is scheduled to open in limited release in the US on March 12 th and just in time for that release, a trailer has emerged for the film. The film looks really good and it was the few films shot with the Red camera. Zoe plays Ivy and there is also Mark Rendall in the film. He will play a larger part in this film.
It is being touted as a coming of age film which I clearly cant miss. It will be on many of the top 5 lists this year.