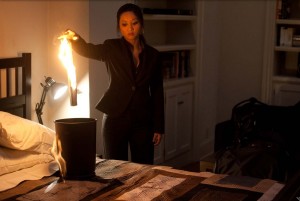 Latino Review has gotten hold of the new trailer for Social Network. The film directed by David Fincher is loosely based on Ben Mezrich's non-fiction novel The Accidental Billionaire and focuses on the tumultuous early years of Facebook.
The film stars Jesse Eisenberg, Justin Timberlake, Brenda Strong, Rashida Jones, Rooney Mara, Andrew Garfield and Max Minghella. Check the trailer
Columbia Pictures will release The Social Network in the UK on October 15.