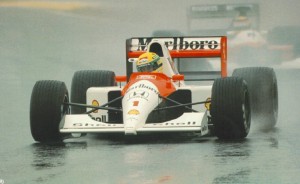 The film was released some time back and has been getting a lot of distribution issues in the US. Formula 1 documentary Senna has become a genuine phenomenon, becoming the third largest grossing documentary in history, behind only March of the Penguins and Fahrenheit 9/11 after only four weeks in release.
America never really got Formula 1 so this will be a great introduction. The documentary tells the story of Ayrton Senna, the legendary, charismatic Brazilian driver wider regarded as one of the greatest ever, who won the world championship three times before tragically perishing on the track in a crazh at age 34.
World cinema Audience Award was given to the documentary at Sundance. It is a well above average sports doc and any motor racing fans or documentary obsessives would do well to check it out. It hits theaters on August 12 th at theaters near you. Check out the trailer and tell us what you think of the trailer.