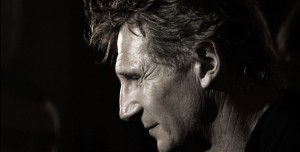 Here is another film in the same style as Taken. We will once again see Liam Neeson beating up people for no reason whatsoever and having a lot of fun. Neeson will beat up some identity thieves this time around. The supporting cast is really good this time around. The cast includes January Jones, Diane Kruger, Frank Langella and Aidan Quinn and is directed by the guy behind the weird Orphan.
This is going to be something that will be lapped up by the paying public. They seem to like seeing Liam Neeson beating people up for some reason. Here is a synopsis via Collider.
Dr. Martin Harris awakens after a car accident in Berlin to discover that his wife suddenly doesn't recognize him and another man has assumed his identity. Ignored by disbelieving authorities and hunted by mysterious assassins, he finds himself alone, tired and on the run. Aided by an unlikely ally, Martin plunges headlong into a deadly mystery that will force him to question his sanity, his identity, and just how far he's willing to go to uncover the truth.
Check the trailer out via Yahoo and tell us what you think about the mayhem.