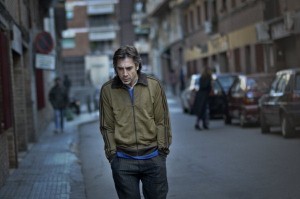 The film which has really given the Cannes Film Festival a breather is Biutiful. There is also a lot talk about where to place this film. It has been receiving a lot of mixed reviews which is a good thing for it. Alejandro Gonzalez Inarritu is one of the few filmmakers who are known for his subliminal work in Babel.
The new film stars Javier Bardem as Uxbal, a former drug addict living in the fringes of Barcelona, Spain who has cancer and `only two months to live. His problems are bigger because of the two kids and a part time prostitute who suffers by being bipolar. Then there is a whole bunch film clichés like African immigrants, Chinese gay lovers who supply his bootleg goods and his touchy relationship with a crooked cop.
The film is impeccably acted, wonderfully shot and assuredly put together but simply a slog that is not particular interesting nor does it ever find the central point from which he wants the audience to latch on to.
The film has split critics all over the place and no one is really certain of what this film will turn into. But is still can't for this one to happen. I will have to wait to see this on the screen couple of times. But right now Javier Bardem is a serious contender for the Oscar this year.