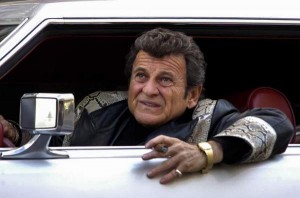 There is really no reason for Helen Mirren to be in this movie. This long shot is probably for her husband who is known for his work in films like Officer and the Gentleman and Ray. So it will be something to see what he can make of the Who** business.
The new film has been delayed for sometime now and it is called Love Ranch. It stars Joe Pesci and several other familiar faces. What is the purpose of this film? Probably it is entertainment for the old folk.
The film is inspired by the story of Joe and Sally Conforte, proprietors of the Mustang Ranch, the first legalized house of prostitution in Nevada. Boxer Oscar Bonavena was gunned down in the ranch suspected to have an affair with Sally the madam played by Helen.