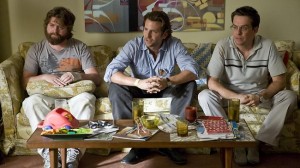 Justin Bartha seems to be missing in the mix this time around. There has been a lot of hype with this film in last couple of months. They have come out with the new trailer and the hype machine is on for this new film. The trailer is a real tease.
The film is shot in Thailand and will star the regulars from the last movie and it will include Liam Neeson. President Bill Clinton will also have a small cameo in the film as well. Zach Galifianakis, Ed Hems and Bradley Cooper will star in the just released clip.
The boys seem to be walking around with a monkey and in the heat of Thailand. This is going to be something to watch out for this summer.