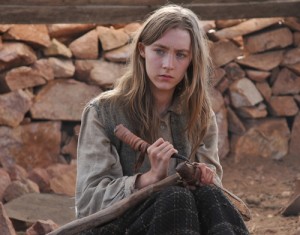 It has been a while since Peter Weir has come out with a gem. His last film was in 2003 Master and Commander after that he worked on Shantaram for a while, but that project was doomed from the word go. He is now out with his next film called The Way Back.
Here is a synopsis from Quiet Earth:
When they escape a Siberian labor camp in 1940, seven courageous multi-national prisoners discover the true meaning of friendship as their epic journey takes them across thousands of miles of hostile terrain en-route to India and their freedom.
The film has a good cast including Colin Farrell, Ed Harris, Jim Sturgess and Saoirse Ronan who is known for her work on Atonement. Check out the trailer and tell us what you think. It has the makings of an adventure classic.