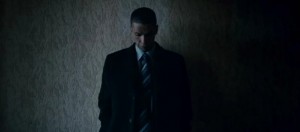 The French are known to create a sound with every internation release they have. The new film by director Jean Baptiste Leonetti Carre Blanc is certainly going to ripple some new trends. It looks incredible and gives out some interesting vibes in the film.
Carre Blanc is set in the near future arthouse science fiction picture that fuses the dark absurdism of Franz Kafka with the icily precise visuals of a Tarkovsky, but the film is still quite hilarious with this unorthodox mix. The film trailer seen above does not come with subtitles.
In the future, society weak are killed and used for meat. Carre Blanc is both written and directed by Jean Baptiste Leonetti. The film still does not have an US distribution. Tell us what you think of this crazy trailer and do you think you will be able to watch this in a theater near you.