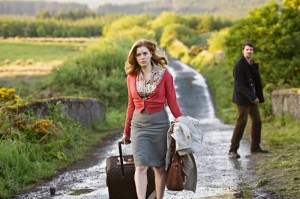 The trailer for Leap Year has finally come out. But it looks like a mess of a movie except for the presence of Amy Adams. I never thought she will end up doing something like this. Amy Adams plays a neurotic woman who is trying to get her fiancée to marry her. But she still looks cute when she falls of hills and stuff. But there is no real reason for her to do something of this nature.
The film is directed by talented Anand Tucker. He has directed Shopgirl last and that was really something special. The film also co stars Adam Scott and Matthew Goode.
The story is about a woman who heads to Ireland in order to force her boyfriend to accept her proposal for marriage. But she ends up falling for her tour guide instead.