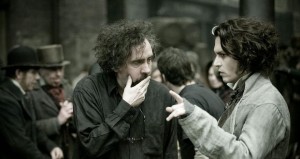 There is going to be a rage in Cannes with the selection of Tim Burton in the jury. People are going to tune for this event a whole lot more. Tim Burton is also excited as well.
After spending my early life watching triple features and 48-hour horror movie marathons, I'm finally ready for this … It's a great honor and I look forward, with my fellow jurors, to watching some great films from around the world. When you think of Cannes you think of world cinema. And as films have always been like dreams to me, this is a dream come true.
The selection makes him the first full time American director to preside over Europe's most powerful festival since Quentin Tarantino in 2004. He is easily one of the most identifiable characters in the industry.
His films have also been screened over here. His film Ed Wood was in competition along with Pulp Fiction. It is true that what people like and what they make is not the same thing.
Burton is also in the news for all the good reasons. His next film Alice in Wonderland starring Johnny Depp is all set for release. The film seems to be the most expected 3D film of the year.
The festival will be held between May 12 th and 23 rd.