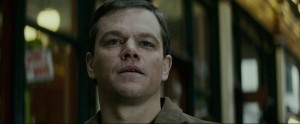 Cameron Crowe seems to be getting a good cast for his next film called We Bought a Zoo. The film will be based on an adaptation of Benjamin Mee and Matt Damon will be taking on the main role in the film.
Thomas Haden Church has also joined the cast of the film also. Amy Adams is another likely shortlisted actress for the lead in the film. The film will be in production and is expected to start in early 2011. The script will be written by Aline Brosh McKenna, who is known for his work on The Devil Wears Prada.
Cameron Crowe will also be rewriting the film to fit his sensibility. I just hope it does not turn into something mushy. The film will tell the story of English author as he uproots his family into the countryside on a property complete with a dwindling zoo, home to over 200 exotic animals.
There will also be a lot of tragedies in the narrative to heighten the emotional context of the film. The book also features an eclectic staff who will be needed to casted really well to make this one work.
The film is expected to roll out on December 23 rd 2011. The director Cameron Crowe is not at his best after his last film went away without a notice. So this will be something to look forward to.