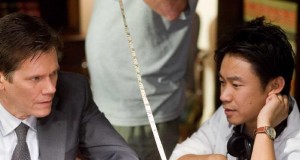 The next graphic novel to get the big screen treatment is The Nightfall. The creators of Saw will be doing the injustice to this graphic novel. James will be directing the film, which is a gory vampire film.
The film follows a man who is sentenced to time in a prison run by vampires. The graphic novel was published in 2007 and written and created by Scott O. Brown with art by Ferran Xalabarder. Wan will oversee the development of the script.
We just fear the execution of the film will be the main reason people will walk of the theater. So we will not keep you posted on this development.