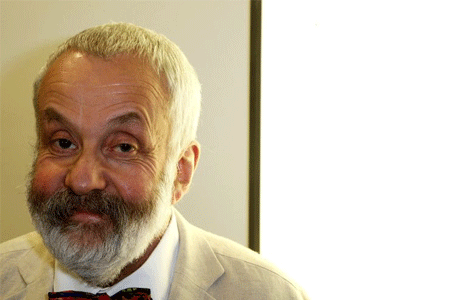 Mike Leigh seems to jump right back to work after his ultra happy last film. The principal photography for his upcoming film has commenced in full zest. The film is being handled by Focus Features and the financing is being done UK Film Council' Film4.
There has been a renewed interest in the director after his last film caught many of the critics unaware. The new film will also be shot around the same locales of Happy Go Lucky. The film stars a heady cast of British greats and hopefuls.
The stars include Michele Austin, David Bradley, Jim Broadbent, Philip Davis, Karina Fernandez, Oliver Maltman, Lesley Manville, Stuart McQuarrie, Martin Savage, Ruth Sheen, Imelda Staunton and Peter Wight. Now with Jim Broadbent and Imelda Staunton in the fray these will surely going to be a surprise package. I really hope it turns out to be as wild as his last offering. This film is billed to be a follow up to his last film. So for all the fans of his work this is surely different direction for the auteur.