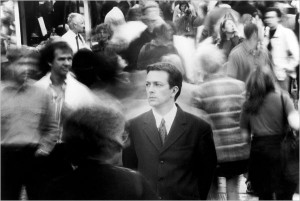 Christopher Nolan is known for his hit film Memento. But not many people are aware of the film before that called The Following. This was the one which really launched him into Hollywood.
There is going to be a release of The Following once again. This should be because of the success of his latest film Inception. It will give his new found fan following a reason to get lost in the mazes of Christopher Nolan. It will also be on video on Demand.
There is also a brand new trailer for the movie. Christopher Nolan is slowly becoming the greatest American film director of our time. Following released in 1998 and enjoyed a good run at several festivals. Following features the innovative blend of high minded style and genre element which have become staple in the last couple of years. A release date for this will be expected soon.