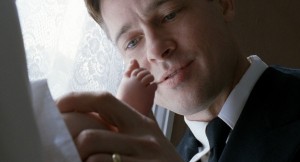 After all the fanfare of Tree of Life winning at the Cannes Film Festival has come to an end. Terrence is now concentrating on making the IMAX film Voyage of Time. Brad Pitt was said to narrate this film as well. So there is a chance the film might get made only after sometime. He is currently working on his next film.
The producer has said that it is still his desire to make the IMAX film. The footage will also be different from the Tree of Life film footage. The character from the film will be certainly missing in this new film. So there is no official word on Brad Pitt narrating the story as well.
Terrence has also finished the work on his next film. He seems to be working faster after Tree of Life. This is really strange. The new film stars Ben Affleck, Rachel McAdams, Javier Bardem, Rachel Weisz, Olga Kurylenko, Barry Pepper and Jessica Chastain.
"I feel weird saying I was in two [Malick] films," she said. "I can say I was on two sets. I'm in one film and I was on another set. I don't know if I'm going to be in that film. It was a small [part]. I was only there for two days."
So it will be upto Terrence Malick to have her in the final cut of the film. We are also not sure if he will even have some reshoots for this film.
Terrence Malick is also said to be a fan of Zoolander. So this is what people have to say about this development.
He is also said to be such a fan of 'Zoolander,' the 2001 send-up of the fashion world, that colleagues say he watches it regularly and likes to quote it. Ben Stiller, the star of the film, once dressed up in character and recorded him a special birthday video message.
The tree of Life opens in limited release this weekend and nationwide on July 8 th.