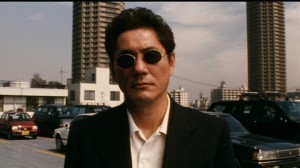 Takeshi Kitano who is known for his work on movies like Zatoichi; has finally unveiled details of his next gangster picture, there is also a lot of excitement surrounding this: it is the first time he has attempted one in 9 years.
The film will be called Outrage and will depict power struggles among Tokyo gangsters. Kitano no only directs but also scripts and acts in the film. He will play a low ranking gang boss who does his superior's dirty work.
The cast will also include Tomokazu Miura, Kippei Shiina, Ryo Kase, Jun Kunimura, Tetta Sugimoto, Renji Ishibashi and Takashi Tsukamoto. Kitano made his most successful break with the movie Sonatine and became known for extreme depiction of violence in movies like Boiling Point, Hanabi and Brother.