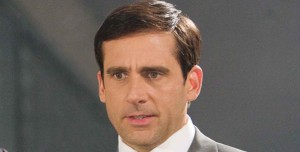 There is another original comedy coming out from the Dreamworks Studios. It is going to be called Raised by Wolfs from writer Les Firestein. Steve Carell is attached to star and produce through his Carousel Productions.
Carell is bound for the film. He was known to make a good amount buzz with two hits this year. His next comedy will be coming out called Dinner with Schmucks. The actor will leave the Office and become a full-time actor after next season.
Carell has several other projects lines up like Missing Links, Mail Order Groom and Hi-T all set up at Warner Bros. So this film should be written down by the time he is done with on these films.