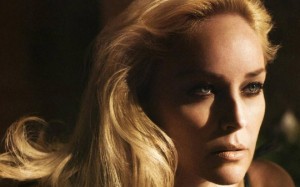 After loads of cast changes, they have finally fixed the roles on Adrien Brody and Sharon Stone, to take on Sweet Baby Jesus. It was early reported that Bette Midler and Pixie Lott would be doing this along with Sam Rockwell and Kim Catrall and the discussions fell through.
Adrien Brody and Sharon Stone will be replacing the cast right now. It tells the story of a guy who finds himself accompanying his pregnant teenage girlfriend to Bethlehem, Maryland. So the guy will be played by Adrien. The girlfriend Mary will be played by British Pop sensation Pixie Lott. The moment Adrien's character makes the decision, the town's folk think it is the second coming, and he will have something to do with it. Sharon Stone will play the mother of Mary: Darlene. Sean Brosnan has also been cast in the film.
The film will be directed by Peter Hewitt his last known credits don't speak highly of him. So our optimism might just die down on this one.