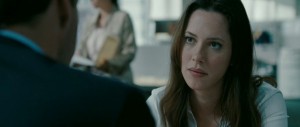 He has got the stars vying for his picture and the production has already started for the film. It is called Lay the Favorite. The film will star Bruce Willis and Rebecca Hall.
The film will be based on a book by Beth Raymer. The story of a young Ohio girl who becomes professionally involved with underground sports betting will be a reteaming of High Fidelity screenwriter D.V. DeVincentis and director Stephen Frears.
The film will be less violent, less sketchy version of the mob. This is the version of 50 year old math geek from Queens in basketball shorts who have pet guinea pigs. He has an intense pride in a very specific expertise and a lack of socialization.
Frears will be going back to his roots with this one. There will be a lot of expectations with this new film. We will keep you posted on developments.