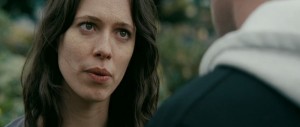 Rebecca Hall will be joining Guy Pearce in a spy film called Shadow Dancers. The film will be directed by James Marsh, Shadow Dancers is based on the novel of the same name by Tom Bradby, who also penned the adapted screenplay.
Shadow Dancers centers on a young woman (Hall), a former IRA terrorist turned informer for Blighty's MI5. Her brothers are both heavily involved with the IRA and her husband was killed by Brit security forces. But when she is arrested over an aborted bombing attempt in London, she is forced to reveal her past if she wishes to see her children again.
The film shooting will commence mid-2011.
Source: Variety