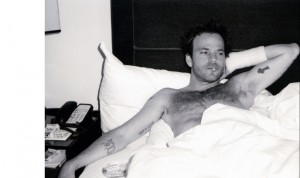 Sofia Coppola will be having her second child during the release of her latest film Somewhere at the Cannes Film Festival. So there is a chance that she might not be attending the festival.
The film will likely have a debut in Venice. There is a real look she has provided for the film which will bring its new legion of woman fans. Her films will look good when they deal with kids growing up in the upper class in the inner city.
Somewhere centers on a hard living Hollywood star whose transient life at Chatewu Mormont is turned on its head when his estranged, 11 year old daughter drops in for an unexpected visit. Michelle Monaghan and Chris Pontius will be part of the cast as well. There is also an eclectic bunch of cameos in the film like Benicio Del Toro, Rooney, Erin Wasson, Laura Ramsey, Caitlin Keats, Playboys Karissa and Kristina Shannon and Italian actress and model Mino Frassica, Simona Ventura, Valeria Marini and Laura Chiatti. Phoenix front man Thomas Mars, who will be scoring the music, is also the father of Sophia Coppola second child.